Events At Home:
Now is the Time: Why You Must Commit
to Developing an Anti-Racist Growth Mindset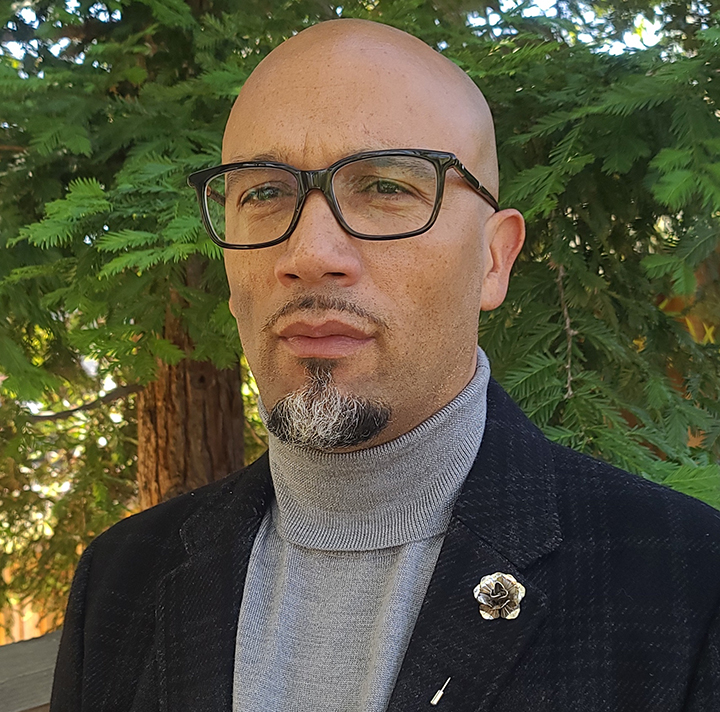 October 22, 2020 | 5-6pm PDT
A collaboration between SMCCCF and College of San Mateo Director of Equity, Jeremiah Sims
A workshop about race, equity, and inclusion, and developing an anti-racist growth mindset, created exclusively for our SMCCC Foundation donors and friends by College of San Mateo Director of Equity, Jeremiah Sims.
Thank you to all who attended the event! Please join us for our next workshop: Protecting Your Skin and Other Healthy Skin Care Practices for All on Friday, November 13, 2020 at 8:00am PDT.
Jeremiah J. Sims, Ph.D., is the inaugural Director of Equity for the College of San Mateo. Jeremiah was born in Oakland and raised in Richmond, California. Because of his own life experiences, Jeremiah has devoted his career to the realization of educational equity for hyper-marginalized students. Jeremiah is an alumnus of the University of California, Berkeley where he earned a B.A. in rhetoric, with honors, as well as an M.A. and Ph.D. in a program titled Language, Literacy, and Culture, in UC Berkeley's Graduate School of Education. Jeremiah's work, chronicled in his first book, Revolutionary STEM Education: Critical-Reality Pedagogy and Social Justice in STEM for Black Males (2018), details his experiences as an educator working toward a revolutionary, paradigm shift in the STEM education of and for Black boys.
His second book, Minding the Obligation Gap in Community Colleges (2020), illuminates the role that community college practitioners must willingly play in order to deconstruct the institutionalized inequities found in higher education. (Click here to read a book review from Teachers College Record.) The book has led to a series of powerful trainings to cultivate a collective antiracist growth mindset. Precisely because these inequities disproportionately penalize poor ethno-racially minoritized students of color. Jeremiah is currently working on a new book, Developing an Antiracist Growth Mindset: Working Towards a Redesign of College Redesign (Forthcoming). Sims is also the editor of a Peter Lang book series, Educational Equity in Community Colleges.
An educator, administrator, speaker, author, and consultant, Jeremiah resides in the East Bay area with his wife, Rachel, and their five boys: Judah, Malachi, Zion, Freedom, and Jehu.
We look forward to sharing this important event with you.
---
is a virtual series featuring discussions and informative, engaging topics during this difficult time. Diverse topics span the latest on health and wellness, entertainment, and more.