Lesley Bode
Skyline College Alumna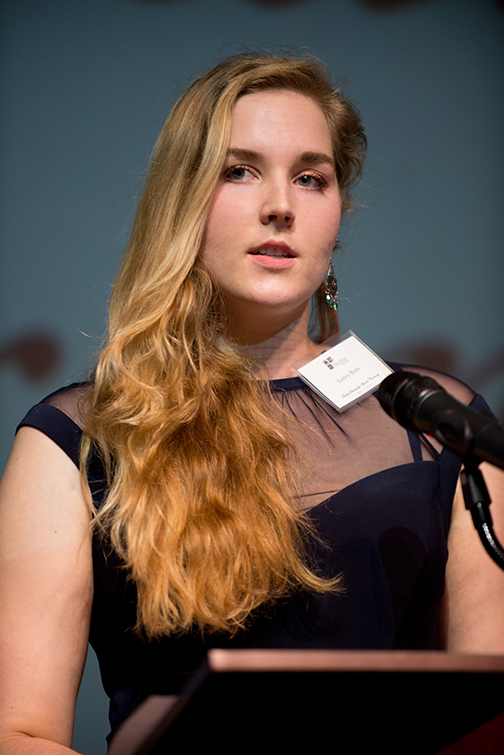 The year Lesley turned ten, her family life collapsed when her mother could no longer afford to pay the rent on their Pacifica home. Lesley and her family were forced to find housing in shelters. When most girls are thinking about entering middle school, making friends, and connecting on Instagram, Lesley bravely endured the trauma of homelessness.
Through her mother's dedication and support, Lesley remained in the same school with her friends in Pacifica throughout her middle and high school years. Her mother encouraged Lesley to focus on her studies and participate in honors classes while also taking part in activities and sports.
"I wasn't going to let my situation stop me from pushing myself and doing well."
As a high school senior, Lesley knew she wanted to continue her education, but like so many other young people in this county, she and her family faced dire financial hardship. They were now living in a room in a house where 11 other strangers lived as well. Lesley chose to attend Skyline College which was close to the family's new home and where she would obtain an excellent education her family could afford. She received numerous scholarships and excelled academically, all while still living in one room with her family.
"Receiving these scholarships validated my story and what I went through. I was able to take advantage of opportunities I might otherwise not have had."
Lesley is realizing her dreams. Your support is vital in helping other students and potential students in need reach for their dreams as well.
"The donors are incredible. When I get to a good place and I'm financially sound, I want to
give back the way donors have given to me and to other students."
Thanks to the scholarship funds she received from the Foundation's generous donors, Lesley transferred to the University of California at Santa Cruz where she is completing her studies in psychology. She plans to dedicate her life to serving underprivileged youth and their families.