Thomas C. Mohr Memorial Scholarship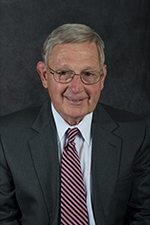 In honor of her beloved husband, Tom, Sandy Mohr has generously established the Thomas C. Mohr Memorial Scholarship to support students throughout the San Mateo County Community College District who have overcome significant obstacles to achieve their educational goals, particularly those in the Guardian Scholars and Project Change programs.
Tom's life was filled with family and friends who loved and cherished him and who he loved and supported. He was a mentor to countless teachers and educational professionals throughout the county, an advocate for equity, diversity, fairness, and social justice, and a man of deep integrity and compassion; he was a true humanitarian. Tom had unwavering principles in protecting and promoting the needs of underserved, disadvantaged, and marginalized people throughout the community and he never lost sight of the need to have tough conversations and make difficult decisions in order to do the right thing to help people. Always a perpetual student, Tom was a voracious reader and consumer of information and he was learning until his last day. In those rare moments of quiet time, Tom enjoyed watching Cal football, hiking, exploring the coast, fishing, playing with his dog, connecting with friends and, of course, consuming any desserts or sweet foods that he could get his hands on.
Tom is greatly missed by all who knew him at the Foundation and throughout the District.
Tom's obituary may be found here.