SMCCCD Alumni Association Book Club

Searching for your next great read? Looking to engage with fellow alumni book lovers?
Join the SMCCCD Alumni Book Club. The book club connects Cañada College, College of San Mateo, and Skyline College alumni, professors, students, and staff to the intellectual vitality of the colleges. Our book club is a place for lifelong learning, timely topics, and transformative fiction.
Each year we select two new (or new to us) works to read, one for spring semester, and another announced for fall. The alumni book club selections will come to life through online discussion, in-person events, and video or audio interviews.
The SMCCCD Alumni Association, campus bookstores, and college libraries invite all interested readers to join us. Together we read two books a year. Choose just one, or both — whatever works for your schedule or speaks to your interest.
Sign up to receive the book club newsletter and you'll receive occasional emails to help you get the most of your reading experience, from suggested timelines to moderated online discussions facilitated by Cañada College Librarian Cynthia McCarthy and Alumni Association Manager Melissa Rohlfs.
It's never a bad time to discover a good book. Take your reading to the next level and join the conversation and community of the Alumni Book Club.
Read. Question. Discuss. Learn.


Past Book Club Selections:
January 2022 Selection: Wild Boar in the Cane Field
January 19, 2022 at 5pm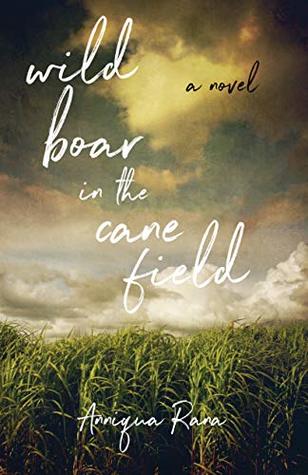 "One day, a baby girl, Tara, is found, abandoned and covered in flies. She is raised by two mothers in a community rife with rituals and superstition. As she grows, Tara pursues acceptance at all costs. Saffiya, her adoptive mother, and Bhaggan, Saffiya's maidservant, are victims of the men in their community, and the two women, in turn, struggle and live short but complicated lives. The only way for the villagers to find solace is through the rituals of ancient belief systems.

Tara lives in a village that could be any village in South Asia, and she dies, like many young women in the area, during childbirth. Her short life is dedicated to her efforts to find happiness, despite the fact that she has no hope of going to school or making any life choices in the feudal, patriarchal world in which she finds herself.

Poignant and compelling, Wild Boar in the Cane Field depicts the tragedy that often characterizes the lives of those who live in South Asia―and demonstrates the heroism we are all capable of even in the face of traumatic realities."
February 2021 Selection: Three Hours in Paris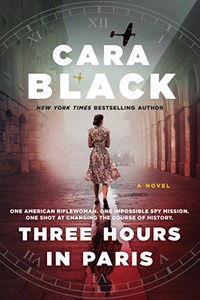 "In Three Hours in Paris, Cara Black brings her masterful knowledge of the city and its people to the Second World War and an imagined failed attempt on the life of Adolf Hitler by a female, American sniper that leaves her fate and that that of the war effort very much hanging in the balance. The result is a taut, smart, heart-in-throat page turner worthy of the most discerning reader of John le Carré, Daniel Silva, or Alan Furst — brava!"
—Pam Jenoff, New York Times bestselling author of The Lost Girls of Paris.