Events At Home: An Evening of Mindfulness for Self-Care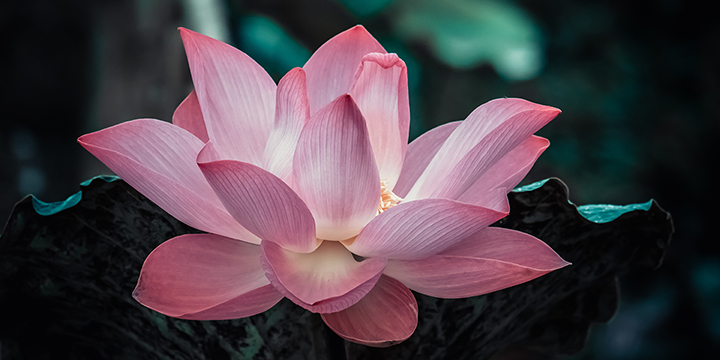 September 17, 2020 | 5-6pm PDT
Thank you to everyone who attended the mindfulness workshop! We will present another workshop in the Events at Home series soon. Please watch your email inbox!
Mindfulness is the act of paying attention, noticing, and being fully present. Through mindfulness, we become aware of where we are and what we're doing, allowing us to not be overly reactive or overwhelmed by what's going on around us in our day to day environment. Mindfulness exercises provide us an opportunity to center ourselves to reduce stress and improve our overall well-being in both our professional and personal lives so we can become better leaders, parents, and partners.
This mindfulness course created exclusively for our SMCCC Foundation donors by Mai Vu and David Yuan of the MindKind Institute.
Mai Vu is an Executive and Relationship Coach with the MindKind Institute with over 20 years' experience in leadership development, executive coaching, and workshop facilitation. Mai has coached senior executives in North America, Europe, and Asia at leading companies such as Wells Fargo, BP-Amoco, Bank of Montreal, Delano Regional Medical Center, Cargill, IBM, and in Stanford University's Executive Leadership program.
Mai has a Master's degree in Organizational Development and a Bachelor's degree in Mechanical Engineering. Mai is certified through The Coaches Training Institute (CTI), where she also served as a senior trainer for coaches for 13 years. She has trained over a thousand coaches worldwide. Mai is also an adjunct facilitator and coach for Stanford Business School.
David Yuan is a Managing Partner with the MindKind Institute and a Shorty award-winning strategist. With over 9 years of experience, he has led major brand redesigns, strategy and organizational expansions for Fortune 100 companies, Ad Age Agency A-List Organizations, Fast Company Most Innovative Companies, non-profits, entrepreneurs, start-ups and artists. In addition to his business interests, David is an artist, social entrepreneur and community developer.
Combining platforms between business and creativity, David is focused on bridging authenticity, courage and compassion to an ever-evolving culture of organizations and leaders. Through his personal practice of servant leadership and the Vipassana meditation tradition, his devotion comes through asking: How may I serve?
MindKind Institute provides executive coaching and leadership development for high-achieving leaders who are ready to create purposeful and lasting change.
---
San Mateo County Community Colleges Foundation's Events at Home is a virtual series featuring discussions and informative, engaging topics during this difficult time. Diverse topics span the latest on health and wellness, entertainment, and more. We will have more information about upcoming events shortly!