In Memoriam

The Honorable Rosalie O'Mahony
long-time Foundation and college supporter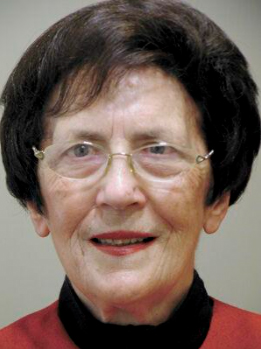 The Foundation family was deeply saddened to learn that The Honorable Rosalie O'Mahony, former Mayor of Burlingame, recently passed away. Dr. O'Mahony was a long-time supporter of our students through her fund, the Rosalie O'Mahony Prize in Mathematics/Engineering at College of San Mateo. She converted the Prize into an endowed fund in 2017 to support student success in perpetuity. Dr. O'Mahony was a friend to the Foundation, our students, and the entire District. She will be greatly missed.
You may read her obituary in the San Mateo Daily Journal.
To donate in Dr. O'Mahony's memory, please press the donate button above and check the box marked: "This gift is in honor, memory, or support of someone."